Memory Lane
April 23, 2013
Best of times...
Top 10 songs 1962
March 9, 2013
Miami Beach: memorable biographies:
Harold Rosen,Attorney,
IMAGINE THAT...Click below to view video
by: Carl Hersh .
June 22, 2012
Remembering unforgettable historic landmark, RASCAL HOUSE
~~Miami Beach~~.
September 20, 2011
1960's Bunny Recalls the Miami Playboy Club
"Don't Touch the Bunny"
Biscayne Club ceases operations 1983, presently, auto parts store.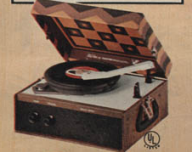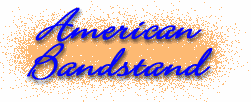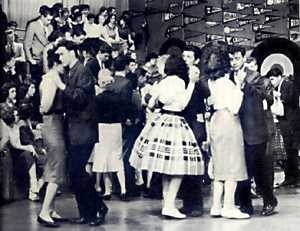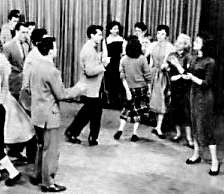 The Stroll /American Bandstand
The Original Stroll February 1958
AMERICAN BANDSTAND REMEMBER THE 60's.
****************************************************************************

http://oldfortyfives.com/TakeMeBackToTheFifties.htm
***********************************************************************************************************************
June 25, 2010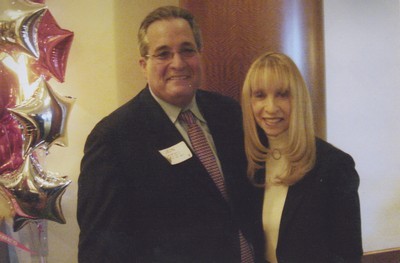 Leon Firtel and Margie Alter HOF Luncheon 2009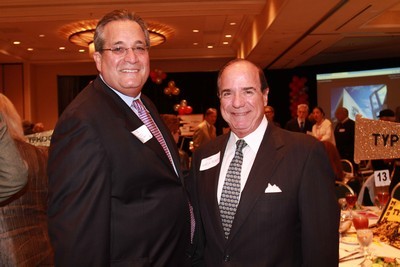 Leon Firtel and Jose Garcia-Pedrosa
DOO WOP OLDIES QUIZ --------submitted by Leon Firtel.
Thirty great memories about music that caused our parents and teachers grief!
Take the quiz and see how you score as a true "Oldies Fan."
Write down your answers and check them against the answers at the end.
(Answers Below)
Don't Cheat, Now!
1. When did "Little Suzie" finally wake up?
(a) The movie's over, it's 2 o'clock
(b) The movie's over, it's 3 o'clock
(c) The movie's over, it's 4 o' clock
2. "Rock Aound the Clock" was used in what movie?
(a) Rebel Without A Cause
(b) Blackboard Jungle
(c) The Wild Ones
3. What's missing from a Rock & Roll standpoint?
Earth______
(a) Angel
(b) Mother
(c) Worm
4. I found my thrill..." where?
(a) Kansas City
(b) Heartbreak Hotel
(c) Blueberry Hill
5. "Please turn on your magic beam,________bring
me a dream,"
(a) Mr. Sandman
(b) Earth Angel
(c) Dream Lover
6. He asked, "Why 's everybody always pickin' on
me?" Who was he?
(a) Bad, Bad Leroy Bown
(b) Charlie Brown
(c) Buster Brown
7. For which label did Elvis Presley first record?
(a) Atlantic
(b) RCA
(c) Sun
8. In Bobbie Darrin's "Mack The Knife," the one with the knife,
was named:
(a) MacHeath
(b) MacCloud
(c) MacNamara
9. Name the song with "A-wop bop a -loo bop a
lop bam boom."
(a) Good Golly, Miss Molly
(b) Be-Bop-A-Lula
(c) Tutti Fruitti
10. Who is generally given credit for originating the
term "Rock And Roll"?
(a) Dick Clark
(b) Wolfman Jack
(c) Alan Freed
11. In 1957, he left the music business to become
a preacher:
(a) Little Richard
(b) Frankie Lymon
(c) Tony Orlando
12. Paul Anka's "Puppy Love" is written
to what star?
(a) Brenda Lee
(b) Connie Francis
(c) Annette Funicello
13. The Everly Brothers are...
(a) Pete and Dick
(b) Don and Phil
(c) Bob and Bill
14. The Big Bopper's real name was:
(a) Jiles P. Richardson
(b) Roy Haold Scherer Jr.
(c) Marion Michael lMoison
15. In 1959 , Berry Gordy, Jr., started
a small record company called...
(a) Decca
(b) Cameo
(c) Motown
16. Edd Brynes had a hit with "Kookie, Kookie, Lend
Me Your Comb"..What TV show was he on?
(a) 77 Sunset Strip
(b) Hawaiian Eye
(c) Surfside Six
17. In 1960 Bobby Darin married:
(a) Carol Lynley
(b) Sandra Dee
(c) Natalie Wood
18. They were a one hit wonder with "Book
Book of Love":
(a) The Penguins
(b) The Monotones
(c) The Moonglows
19. The Everly Bothers sang a song called
Till I ____________You."
(a) Loved
(b) Kissed
c) Met

20. Chuck Berry sang "OH, __________,why can't
you be true?
(a) Suzy Q
(b) Peggy Sue
(c) Maybelline
21. "Wooly________"
(a) Mammouth
(b) Bully
(c) Pully
22. "I'm like a one-eyed cat...."
(a) cause there ain't no answer for a life
without booze
(b) cause there ain't no cure for the
summertime blues
(c) cause my car's gasssed up and I'm ready
to cruise
24. "They often call me Speedo, but my real name is..."
(a) Mr. Earl
(b) Jackie Pearl
(c) Milton Berle
25. "You're my Fanny and nobody else's...."
(a) girl
(b) butt
(c) love
26. "I want you to play with my..."
(a) heart
(b) dreams
(c) ding a ling
27. "Be Bop A Lula..."
(a) she's got the rabies
(b) she's my baby
(c) she loves me, maybe
28. "Fine Love, Fine Kissing..."
(a) right here
(b) fifty cents
(c) just for you
29. "He woe black denim tousers and ..."
(a) a pink carnation
(b) pink leotards
(c) motorcycle boots
30. I got a gal named..."
(a) Jenny Zamboni
(2) Gerri Mahoney
(3) Booney Maroney
ANSWERS TO QUESTIONS 1-30.
1. (C) tHE MOVIE'S OVER, IT'S 4 O'CLOCK
2. (b) Blackboad Jungle
3. (a) Angel
4. (c) Blueberry
5. (a) Mr. Sandman
6. (c) Sun
7. (b) Charlie Brown
8. (a) Mac Heath
9. (c) Tutti Fruitti
10. (c) Alan Free
11. (a) Little Richard
12. (c) Annette Funicello
13. (b) Don and Phil
14. (a) Jiles P. ichadson
15. (c) Motown
16. (a) 77 Sunset Strip
17. (b) Sandra Dee
18. (b) The Monotones
19. (b) Kissed
20. (c) Maybelline
21. (b) Bully
22. (c) peepin' in a seafood store
23. (b) cause thee ain't no cure fo the summertime blues
24. (a) M. Earl
25. (b) butt
26. (c) ding a ling
27. (b) she's my baby
28. (a) right here
29. (c) motocycle boots
30. (c) Boney Maroney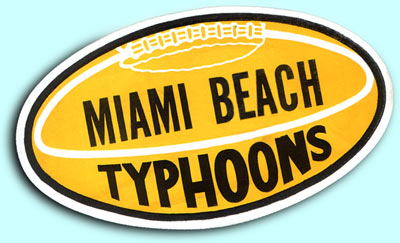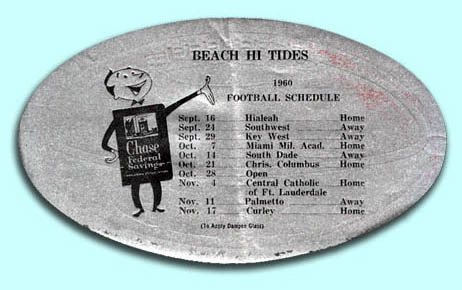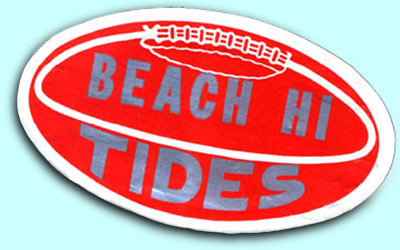 **********************************************************************************************************************
THE WAY IT WAS...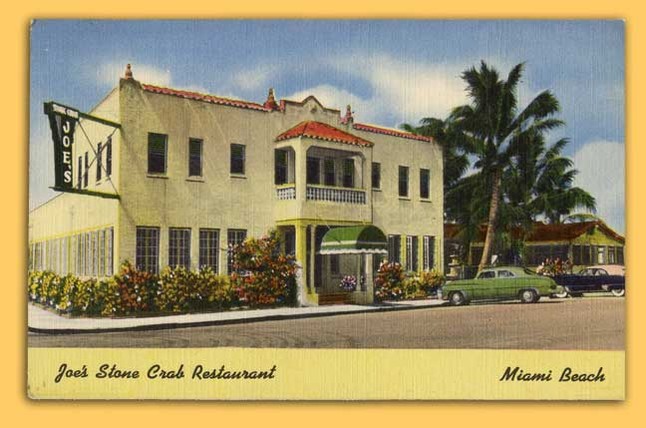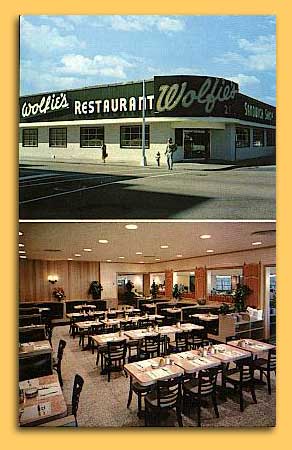 FAMOUS ...REMEMBER?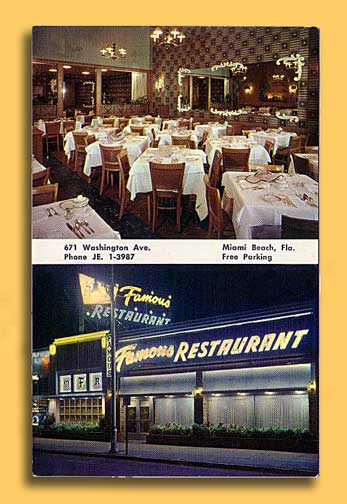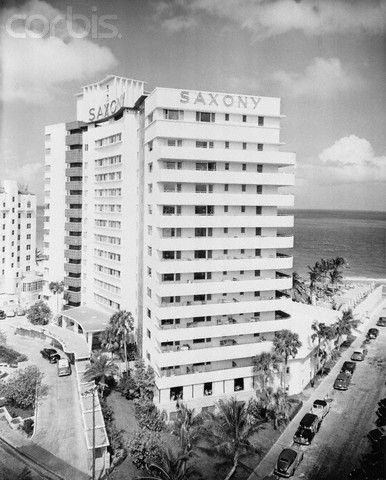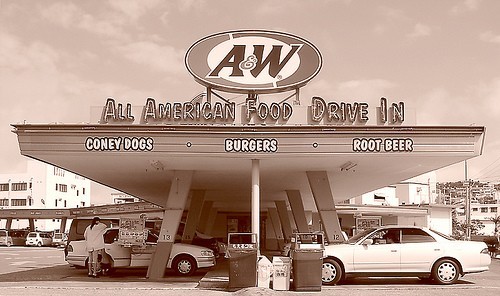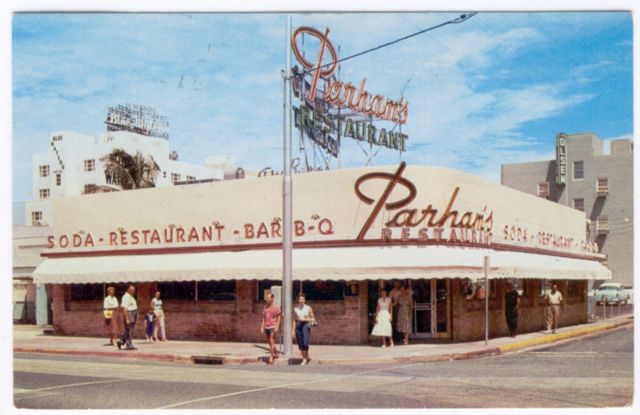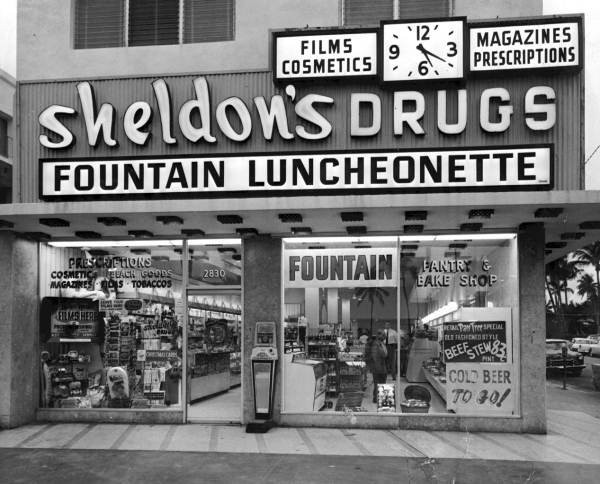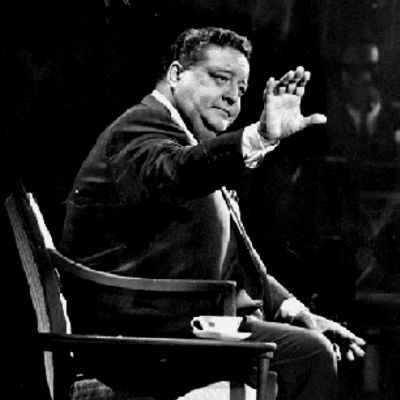 ******************************************************************************



MEMORIES OF THE LAST GREAT RESTAURANT IN SOUTH FLORIDA. CLOSED 2008.

RALPH RENICK REPORTS ON THE CONDITION OF MIAMI BEACH 50 YEARS AGO SPECIFICALLY 21ST STREET LOCATION.

REMEMBER ROYAL CASTLE....

PUMPERNIKS PARKING LOT. See Deauville Hotel.

REMEMBER WHAT...

SKI BALL

FUN FAIR...and Ski Ball

Anyone remember ski ball at Fun Fair...

Frank Sinatra enjoying Fun Fair ...oops Howard Johnsons?
Enjoy the good 'ol days....submitted by Ricky Neross



****************************************************************************************************

Submitted by: Leon Firtel

Subject:

FW: OLD ENTERTAINMENT?

Leon, t

hank you for this entry.

WANT SOME GOOD OLD ENTERTAINMENT?

SELECT YOUR CHOICE AND ENJOY

JUST CLICK ON A DATE AND SIT BACK AND ENJOY. This is awesome, pick out one of your favorites from below and give it a try...

1. JACKIE GLEASON ON THE ROCKY MARCIANO SHOW THE MAIN EVENT (1960)

2. JAMES DEAN: HIS FINAL TV APPEARANCE (1954)

3. ELVIS SINGS BLUE SUEDE SHOES (1956)

4. A TRIBUTE TO ELVIS PRESLEY, THE KING OF ROCK & ROLL (1959-62)

5. THE EDSEL INTRODUCED ON NBC (1957)

6. BOBBY DARIN'S "MACK THE KNIFE" (1959)

7. WESTINGHOUSE DEBUTS HI-TECH "ADVANCED TV" (1951)

8. WILLIAM BENDIX AS LOVABLE

CHESTER A. RILEY (1956)

9. ICONS I: WHAT MADE 50'S TV GOLDEN(COMPILATION, (1952-60)

10. THE PATTI PAGE SHOW (1958)

11. BLOOPERS FROM THE HONEYMOONERS (1957-58)

12. THE CENSORED JERRY LEE LEWIS HERE UNCENSORED! (1957-59)

13. A TRUE 50's DOO WOP TV CLASSIC (1958)

14. FAMILY AFFAIR (1966)

15. ALAN FREED'S BIG BEAT DANCE PARTY DANCERS (1959)

16. THE STEVE ALLEN SHOW (1957)

17. The Inventor Of TV Sketch Comedy ERNIE KOVACS(1954)

18. THE RED SKELTON SHOW (1959)

19. ICONS: THE DELINQUENCY RAMPAGE!(COMPILATION, 1957-60)

20. FATHER KNOWS BEST (1953)

21. PETTICOAT JUNCTION (1962)

22. OLYMPIC GOLD MEDALIST BOB MATTHIAS(1956)

23. DANCES OF THE 1950's: THE HAND JIVE (1957)

24. GROUCHO MARX YOU BET YOUR LIFE (1959)

25. DRAGNET (1959)

26. THE IMMORTAL MUSICAL COMEDY OF VICTOR BORGE 1951

27. EDDIE FISHER SINGS A MEDLEY OF HIS BIGGEST HITS 1953

28. ABBOTT & COSTELLO: WHO'S ON FIRST? 1951

29. MORE DANCES OF THE 1950's THE JITTERBUG1958

30. THE HONEYMOONERS ... IN COLOR! 1969

31. THE ORIGINAL FLASH GORDON SERIAL theatres-1939; TV-1960's

32. THE LONE RANGER 1955

33. THE ENDEARING GRIMACES OF EDDIE CANTOR1952

34. BOBBY DARIN NERVOUSLY HOSTS A BEAUTY CONTEST 1957

35. MORE DANCES OF THE 1950's: THE LINDY HOP1959

36. SHAKE, BABY, SHAKE! IT'S THE KILLER AGAIN!1958

37. THE DANNY THOMAS SHOW 1958

38. SID CAESAR: YOUR SHOW OF SHOWS 1957

39. HERE COMES TOBOR! 1954

40. THE ADVENTURES OF SUPERMAN 1954

41. THE ADVENTURES OF FLIPPER 1964

42. SPIKE JONES 1951

43. CAPTAIN VIDEO & HIS VIDEO RANGERS 1950

44. THE LIBERACE SHOW 1952

45. MEDIC 1954

46. THE BIG VALLEY 1965

47. THE ROOTS OF TV BASEBALL 1950-57

48. Mc HALE'S NAVY 1962

49. HOPALONG CASSIDY 1952

50. DARK SHADOWS 1966

51. FADS & FANCIES OF THE 50s & 60s

52. I LOVE LUCY 1952

53. THE DICK VAN DYKE SHOW 1962

54. THE BEATLES FIRST TELEVISION APPEARANCE1963

55. BAT MASTERSON 1958

56. MARTY ROBBINS ON THE JOHNNY CASH SHOW1964

57. FRANK SINATRA SPEAKS CANDIDLY 1954

58. PASSWORD 1962

59. STAR TREK TV ON DEMAND 1966-present

60. MORE DANCES OF THE 50's: THE SWINGBACK1958

61. THE LIVE TV FRIDGE COMMERCIAL CATASTROPHE 1954

62. THE ARTHUR GODFREY SHOW 1957

63. BUILDING THE 1958 DODGE 1957

64. FIGHT CLASSIC: ROCKY MARCIANO vs. JERSEY JOE WALCOTT 1952

65. AND MORE GREAT ICONS OF THE 50's VOL III1952-59

66. ALFRED HITCHCOCK PRESENTS 1959

67. SATURDAY NIGHTLIVE~~ BEFORE SNL 1954-58

68. FELIX THE CAT 1959

69. THE DONNA REED SHOW 1958

70. THE GOLDBERGS 1952

71. LUCILLE BALL & CAROL BURNETT 1965

72. THE LITTLE RASCALS 1955

73. HIGHWAY PATROL 1956

74. LOST IN SPACE 1966

75. BEULAH 1951

76. BEWITCHED 1966

77. I DREAM OF JEANIE 1966

78. SEA HUNT 1957

79. DYNAMITE JOE RINDONE 1954

80. THE MILTON BERLE SHOW 1957
REMEMBER BLACK AND WHITE TELEVISION?

_________________________________________________________________________________
__________________________________________________________________________________